General Contractors Decatur IL Owners Recommend for Safety
The Johnco Construction company motto – Build Safe, Build Proud – means everything to us. We built our culture around being the general contractors Decatur IL clients choose to design and construct safe structures. As part of our safety-centered focus, we make sure our workers take pride in building safe. As a matter of fact, our safety-driven directives are what delivers quality in the general contracting and construction management services we provide. Call us today at
309-359-3000 or contact us online to get safe, functionally-sound and cost-effective construction services.
General Contractors Decatur IL Clients Prefer for the Human Touch
Along with our priority on safety, Johnco Construction takes great measures to make our clients aware of how much we appreciate them. For that reason, we are proud to be the unique general contractors Decatur IL clients prefer for large construction projects, while receiving distinctive customer service. The Johnco Construction staff will know your name whenever you have a concern. You will recognize and appreciate the advantages of our human touch on projects like the following:
Healthcare
Military
Industrial/Commercial
Religious
Institutional
Laboratory
Education
Higher Education
General Contractors Decatur IL Customers Find Innovative
The Johnco Construction relishes the chance to serve as problem solvers and innovators on your projects. To that end, we provide self-performing, intricate engineering and construction projects that exceed the needs of clients, and the public and business communities we serve. Therefore, you should count on the general contractors Decatur IL owners make their top pick for fair, budget-friendly and professional work.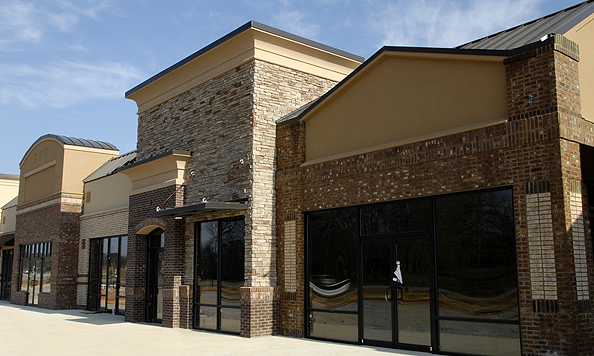 Other Services We Provide
In addition to general contracting, we provide construction management services. We optimize the time, money and resources on your project with our construction management services. So, we make sure the value of your property goes up while your costs stay down. As a result, you get a great return on investment.
Contact Johnco Construction Today for Quality, Safety and Service
You should make Johnco Construction your top choice for your commercial construction project. Our Build Safe, Build Proud approach and personal touch deliver to you the highest quality solutions from pre-construction design through project completion. Call us today at 309-359-3000 or contact us online so we can build a structure that will make both of us proud. In addition to Decatur, we serve clients in Urbana, Normal, Champaign, Bloomington, Springfield and Peoria.