Paul Berns, CCM

(COO & Sr. Vice President)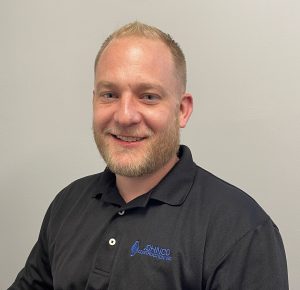 Paul Berns, one of Bob's sons, went to Southern Illinois University and obtained a Bachelor of Science in Construction Management from the School of Engineering. Paul worked several internships throughout college and gained large, multi-million dollar project experience on airport terminal additions in Dallas, TX and Baltimore, MD working as a Field Engineer. His junior year, he took a position as an assistant superintendent on the $365 million new Busch Stadium, home of the St. Louis Cardinals, including demolition of Busch Stadium II. He eventually grew into a Project Superintendent position and upon graduation, moved to New York for three years and managed construction at Citi Field, the $800 million home of the New York Mets. Finally, he ended up back in the Midwest working on the Kansas City Royals $250 million stadium renovation.
Upon completion, Paul decided to join his father's business where he began as a Union carpenter, then Project Manager/Estimator and was soon promoted to Vice President. Paul estimates with Bob, while being responsible for all company field operations and management. Most of all, Paul enjoys spending time with his wife and two sons.
Paul is a Certified Construction Manager (CCM) through the Construction Management Association of America, an Associate Constructor (AC) through the American Institute of Constructors, and Vice President/Executive Board Member at Central Illinois Autism Association.